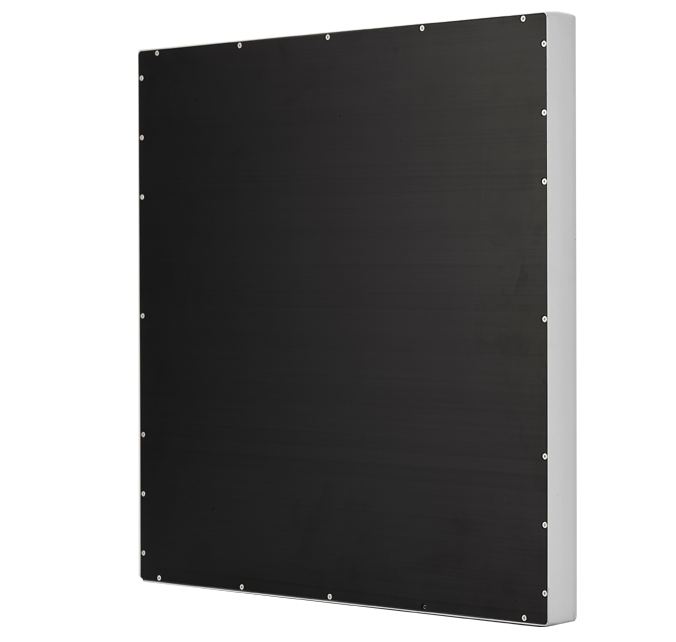 DYNAMIC FLAT PANEL
Dynamic flat panel detector 4343
Descriptif
The combination of the CLIPPER DRF table with the 4343 Dynamic flat panel detector enables to produce high- definition images in real time.
Note
Quality, comfort, speed
-Useful area 43x43cm
-Radiography
-Pulsed fluoroscopy
Continuous fluoroscopy (30img / s)
-Significant dose reduction

The 4343 (17''x 17 '') Dynamic Flat Panel Detector offers the possibility to perform any type of examination with 50% more field coverage than a 16 '' ( 40 cm ) image intensifier and 20% more than a CR 35x43 cassette. It is a powerful tool for images of incomparable quality: images are displayed instantly, the user interface integrates the functions of the generator.
The new DRF 43x43cm High-Sensitivity Dynamic Flat Panel Detector (CsI) allows digital radiography, continuous and pulsed fluoroscopy in real time up to 30 images per second.
Less cumbersome than a conventional selector switch, it integrates and fits perfectly with the DRF remote-controlled table. It improves and brings a comfort never reached before by its image quality and its speed of use, thanks to the connection table-generator-flat panel detector.
The Stitching mode is easy to realize, the system perfectly integrates all the automatisms.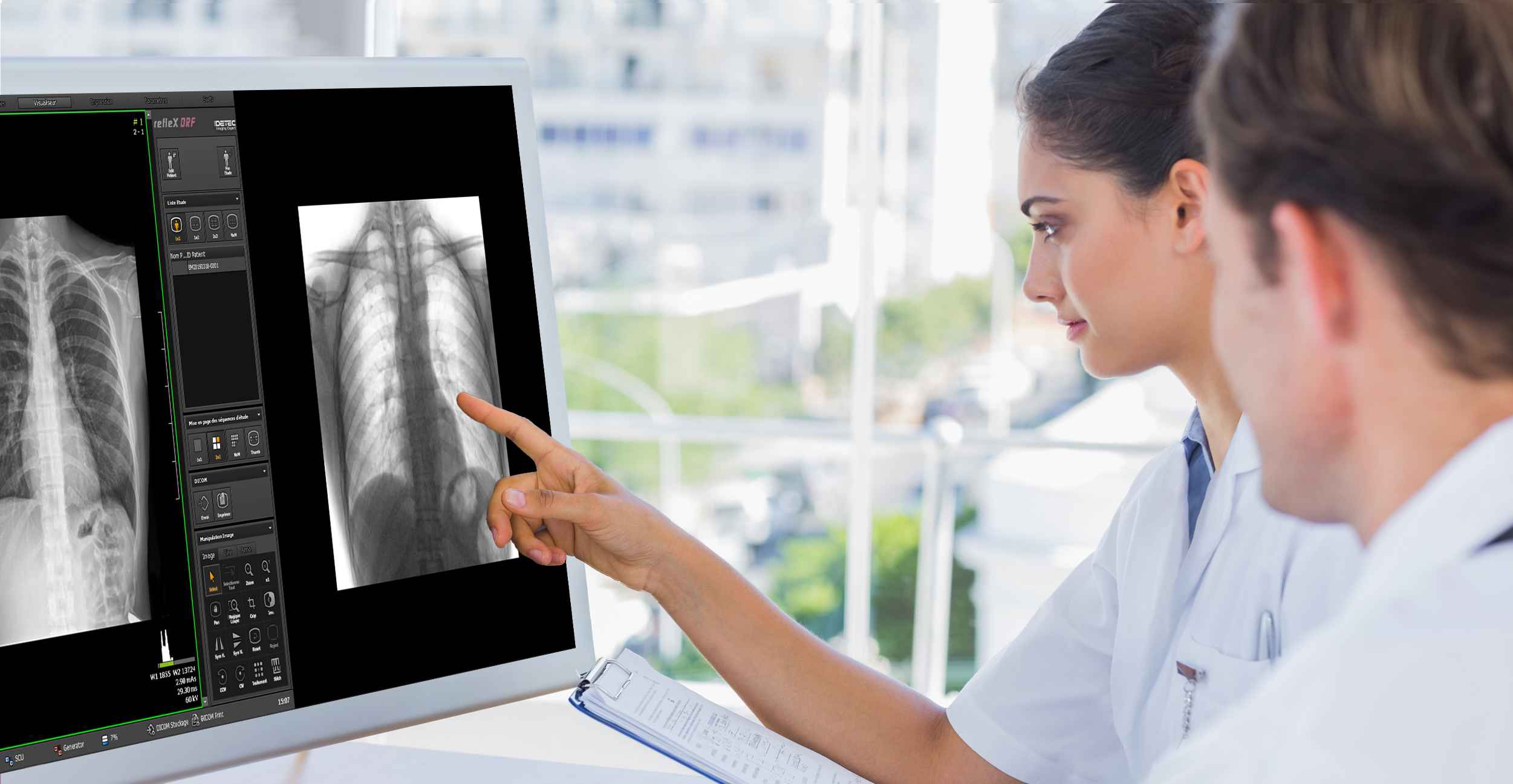 Produits complémentaires