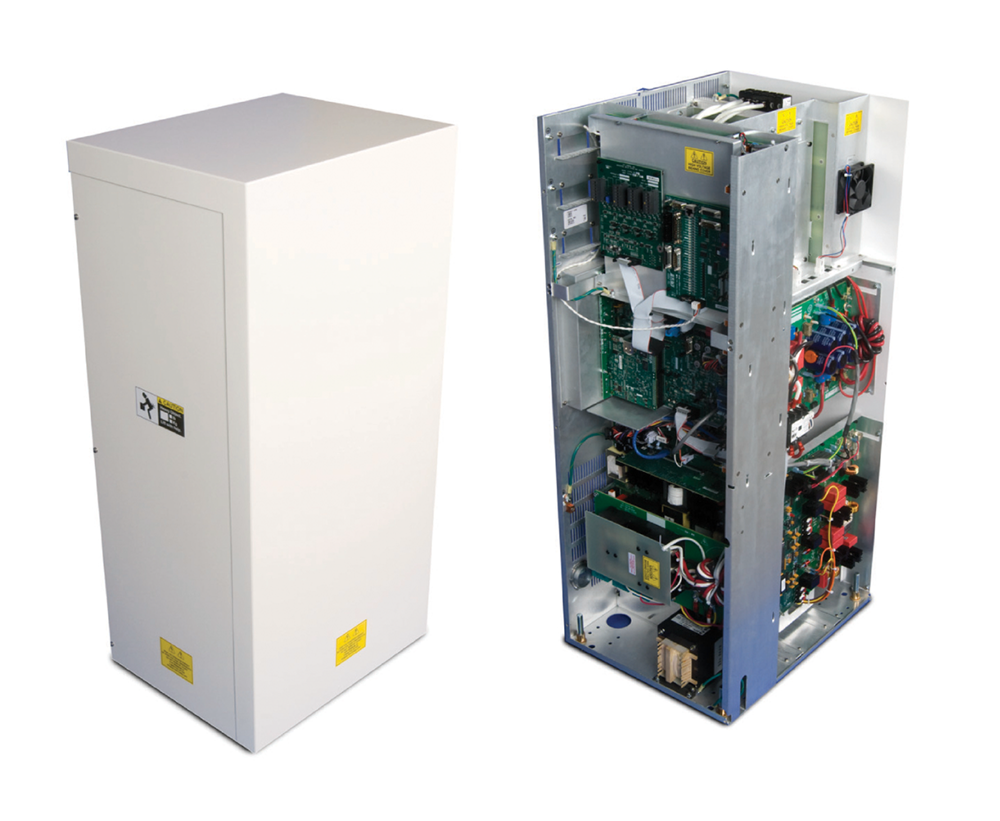 RADIOGRAPHIC AND FLUOROSCOPIC GENERATOR
Descriptif
This advanced ultra-high frequency X-ray generator has been designed for all diagnostic X-ray applications, including radiography, fluoroscopy and interventional procedures.
Note
Adaptability & power

This generator offers power and flexibility from 32 kW to 80 kW. It is suitable for digital techniques using image intensifiers, computer radiology, flat panels detectors.
Available in analog version.
Produits complémentaires